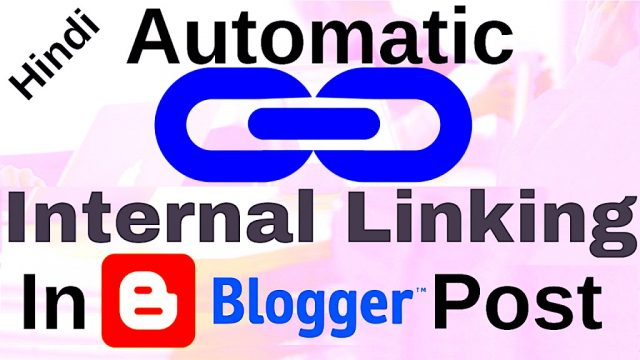 How to create automatic internal links in blogger websites blogs post on page SEO 2019. Please don't forget to Like, Share, Comment and Subscribe to our 
Techno Vedant Channe

l
 for more videos.
Download internal linking free CSS script:-
CLICK HERE
Download internal linking free HTML script:- 
CLICK HERE
Digital Products at a Cheap Price
What is Internal Linking?
Internal – When we want to connect one of our own posts to our own second post, they will be called internally because we do not connect any other website or blog here.
Links – The way to add two blog posts for which you add a post URL to another blog post or share it is called Links.
Why do I insert internal links?
Internal Links On Page is kept under SEO because you do this work on your website, so if you want to make Perfect On-Page SEO on your blog, then you must use internal links so that you have some benefits:-
Views Increase in your old article.
Readers also get information about your other related articles.
By putting internal links, the search engine gives importance to your post.
You can clear your topic very well by putting internal links in one post.
Automatic internal links in blogger websites blogs post on page SEO video
Music: Fat Caps by Audionautix is licensed under a Creative Commons Attribution license (https://creativecommons.org/licenses/by/4.0/)
Artist: http://audionautix.com/
Ask Question #technovedant
Click to SUBSCRIBE to more Videos!
Please Like, Comment, Share and Subscribe THANK YOU!