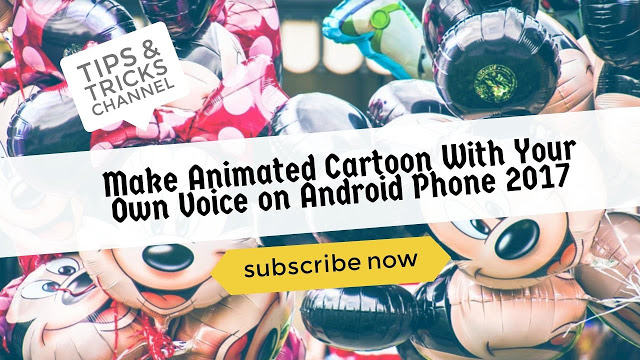 Hello friends,
This is the short video about How to Make Animated Cartoon With Your Own Voice From Android Mobile Hindi/Urdu March 2017.

हेलो दोस्तों,
इस वीडियो में आपको यह बताया जा रहा है कि आप किसी भी कार्टून कैरेक्टर को अपनी आवाज दे सकते हो


Ask Question #technovedant
Click to SUBSCRIBE for more Videos!
Please Like, Comment, Share and Subscribe THANK YOU!
How to Make Animated Cartoon:

Be a Star on Facejjang! Facejjang is a fun and exciting app for users who want to be a star! All you need is a photo of yourself to edit and upload onto the Facejjang video clip template! It's as easy as that! Share and post finished clips to YouTube, Facebook, Pinterest, Google + and more! You will be a Facejjang Star!

◆ Available Packages
Video clips are available in packages of 2, 3

◆ App Features
1. Upload photos of your face image to Facejjang video clips.
2. Accessorize with wigs, hats, sunglasses and more!
3. Input messages on video clip.
4. Send finished video clips to YouTube, Facebook, Pinterest, Google +, Email and More!

◆ Please Note
1. Finished movie clips are over 10 MB. Please download where WiFi is accessible.
2. Disturbing download may cause various errors!
3. Completed video clip is automatically saved in MyMovies.
4. App may not work well on smartphones manufactured before 2012.

◆ App download Error
Disturbing download may cause error. When in error, please select "Clear Memory" and try again. (Tap on 'Task Manager/RAM/Clear Memory')

◆ Send Mother's day, Father's day, Birthday, Christmas, Action, Love, and Parody eCards to your friends and family.
◆ This Christmas, be a cutie Santa girl!
◆ This Valentine's Day be a cutie Valentine Girl!
◆ Soap-Opera Fake Slaps : Ear Attack Dance (Badkiz).