Sooryavanshi movie review: Akshay Kumar's Veer Sooryavanshi is a worthy addition to Rohit Shetty's cop universe.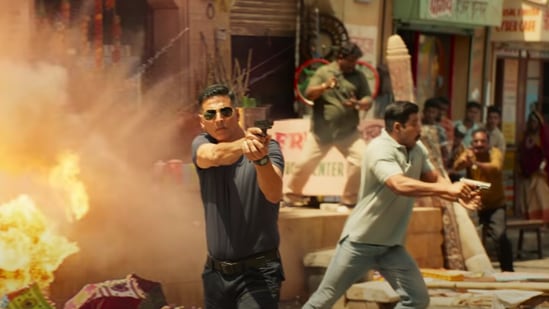 Finally releasing after 19 months, Sooryavanshi is nothing short of a celebration of mainstream Hindi cinema, bringing back whistles and cheers to a theatre after a long time. Sooryavanshi is fuelled by director Rohit Shetty's trademark action and Akshay Kumar brings it in abundance.
Sooryavanshi is not a three-hero film as the posters and trailers might try to make you believe. It's an out-and-out Akshay Kumar action film with special appearances from Ajay Devgn, who plays Singham, and Ranveer Singh, who plays Simmba, in the last 30 minutes. These 30 minutes are the film's highlight with its high-octane action, cars getting blown up, some stunning hand combat choreography taken to a new level, and the action-hero trio in their best form.